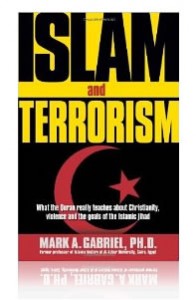 Islam and Terororism
Crescent Price: $13.99

In his book Gabriel explains: •How Islam was influenced by the warlike Arabian culture of the 7th century •Atrocities committed by Muhammad in the name of Allah •The story of the Egyptian student who came to study education in America and went on to write the first handbook of terrorism in the twentieth century •The prominence of jihad (war against infidels) in Islamic theology •How Egyptian fundamentalists murdered and robbed Christians to raise funds for terrorism •The difference between a moderate Muslim and a fundamentalist Muslim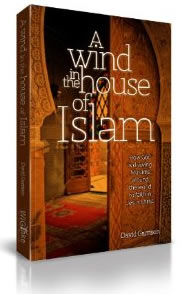 A Wind in the House of Islam
Crescent Price: $15.99
Fourteen centuries of Muslim / Christian contact saw only one voluntary movement of Muslims to Christ, yet over the last couple decades more than 60 new movements of Muslim followers of Jesus have emerged. Something is happening in the Muslim world, something unprecedented. Islam has forged a 'spiritual empire' that stretches from West Africa to Indonesia. Today, the Dar al-Islam or "House of Islam," as Muslims call their religious community, counts more than one in five persons on earth. Over the centuries of Muslim-Christian interaction, tens of millions of Christians have been assimilated into the Muslim world, but what about the opposite? Have there been any reciprocal movements- more than individuals, but rather entire Muslim communities-who have come to faith in Christ? In this new global study, Dr. David Garrison reveals that the first Muslim movement to Christ did not occur until the 19th century, more than 1000 years after Muhammad's message first echoed from the minarets of Medina. This first movement was followed by a further 10 Muslim movements to Christ in the late 20th century. But something new is happening. In the first 12 years of the 21st century, we have already seen more than 60 new Muslim movements to Christ! To better understand what is happening and why it is happening now, David Garrison has traveled throughout the Muslim world-from West Africa to Indonesia-collecting hundreds of personal stories of former Muslims from within these movements who have placed their faith in Jesus Christ. Garrison wanted to understand, "Why now?" "How is God at work in our day to see more Muslim movements to Christ than at any other time? A Wind in the House of Islam explores the stories of more than 1,000 Muslim-background followers of Jesus Christ from each of the nine rooms in the House of Islam. Join Dr. Garrison in this amazing journey of discovery, tracing the work of the Holy Spirit as it blows through the House of Islam.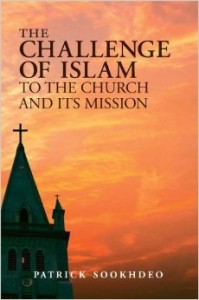 The Challenge of Islam to the Church and Its Mission
Crescent Price: $9.99
The growing impact of Islam on Western societies raises many issues which pose a challenge, directly, or indirectly, to the Church and its mission. This book is written for Christians in the West, as they seek to think through these issues and respond to the challenge in a way which is wise, loving, biblical, effective and Christ-like.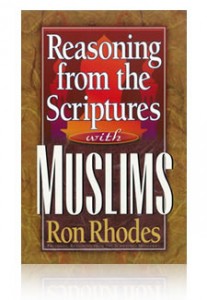 Reasoning from the Scriptures with Muslims
Crescent Price: $ 10.99
Anyone interested in sharing the gospel with Muslim friends or understanding the doctrines and historical basis of Islam will appreciate this addition to the popular Reasoning from the Scriptures series. Using an easy-to-follow question-and-answer format, Reasoning from the Scriptures with Muslims covers issues, including…Muhammad and Jesus Christ–what are their roles? the Quran and the Bible–what kind of inspiration and authority do they have? Islam today–what different groups exist, and how can Muslims be reached with the good news? Each chapter examines a Muslim belief and compares it with biblical Christianity. Readers will find this an invaluable tool for discussing and sharing the words and life of Jesus Christ with Muslim friends and acquaintances.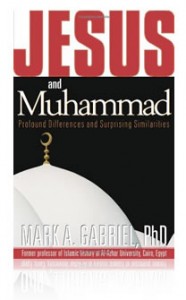 Jesus and Muhammad: Profound Differences and Surprising Similarities
Crescent Price: $10.99
Finally, the truth…about Jesus and Muhammad This provocative book presents a factual analysis of the two most influential men of all time-Jesus, the founder of Christianity, with 2 billion adherents, and Muhammad, the founder of Islam, with 1.3 billion followers. Dr. Mark A. Gabriel allows you to walk side by side with Jesus and Muhammad from their births to their deaths. You will discover that both were prophesied over as children, endorsed by their cousins, rejected by their hometowns, and assisted by twelve disciples. With an understanding of their biographies, you are prepared to compare their teachings, including:
How they described themselves
How they responded to challenges from Jews
The healings and miracles they performed
Guidelines for acceptable prayer
When to fight an enemy
What they taught about women
Dr. Gabriel's balanced historical comparison will shatter false images and give you new insight into the influence of Jesus and Muhammad in the world today.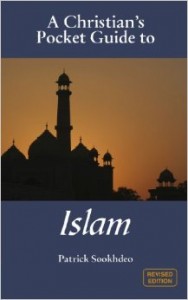 A Christian's Pocket Guide to Islam
Crescent Price: $3.49
Have you ever watched a TV programme or read a newspaper article where a commentator clumsily illustrates his complete ignorance of Christianity and its claims? How often have you said to yourself, "Well, why should I listen to them when they obviously haven't got a clue!" How then can we expect to witness effectively to those of the Muslim faith if all that we know of Islam is picked up from passing references in the media? This fascinating book provides Christians with a simple description of the origins of Islam, what Muslims believe and how it affects their attitudes, worldview and everyday life and culture. Practical guidelines are given for relating to Muslims in a culturally appropriate way as well as for witnessing effectively and caring for converts. ·New edition with more background, information on the division of Islam and Jihad.