The Refugees Crisis
The refugee crisis makes headline news every day. According to the United Nations, the Syrian civil war is the world's worst refugee crisis in 20 years, with 6.4 million Syrians in urgent need of aid, 5,000 deaths occurring each month, and 46% of those displaced being children.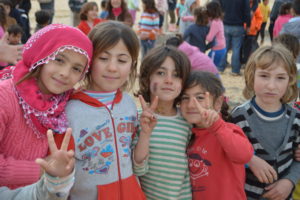 There are more than 3.5 million Syrians hosted in refugee camps in the region, and women and children make up three-quarters of those refugees, sleeping in tents during bitterly cold winters and sizzling hot summers. They depend on the generosity of others, and because of decreasing aid and a hazardous escape from dangerous war zones, these families are at great risk. With your help, we will offer food, medicine, clothing, and most importantly, spiritual truth.

Syrian children are innocent victims of the war. Their education is suffering simply because there are no schools to attend. They have no chance to thrive because they have no sense of physical safety or emotional protection. An entire generation is at risk of losing its future with severe
long-term consequences for both Syria and the surrounding region.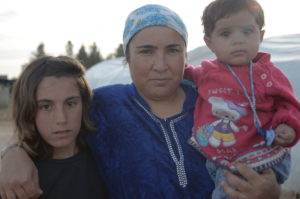 Despite all these circumstances, God is doing amazing work in the hearts of refugees. Because of their tragedy, they are finding hope and forgiveness in Jesus Christ. In our recent visits, we have found that hearts are tender and open to receiving the Gospel.The light of the Gospel can penetrate the deep darkness in Syria, and as a result, more churches can be established for the glory of God.
On our recent trip to the refugee camps, we met and prayed with men, women, and children who were open to hearing about the Gospel. With 6.4 million refugees in need of urgent aid, there are many desperate for hope. Help us to shine the light of he Gospel to them.
For our upcoming trip, we have a three-point plan urgent
need build a better future for Syria's children:
• Provide basic needs such as food, medicine, and clothes
• Build a school for refugee children in each camp so that education may
be offered daily along with teaching of the Gospel
• Share the good news of the Gospel with refugees and conduct Bible studies to help prepare them to plant churches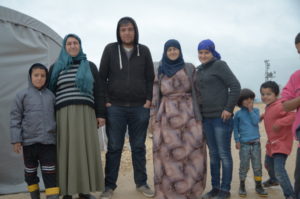 Together with partners like you, we can stand together for the children of Syria and bring relief to the agony and misery of these refugees. Will you be a champion to 2,000,000 children torn from their homes by this brutal war? I ask you to prayerfully consider helping us raise $50,000 for our upcoming relief trip and an additional $4,000 each month for the next three months to fund the schools we build.
Your gift of $50, $100, $1,000, or more can make a huge difference in the lives of many Syrian families.
The need is great, and the opportunity is priceless. Please press the
button
below to donate online for this vital work. Your gift will meet more than physical needs — it will change a generation of Syrians with the Gospel message. Thank you for your time and consideration.
All contributions are fully tax deductible