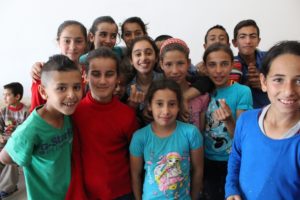 What if you could Be the One
to give a child a better future?
Imagine a life without hope. Your memories are filled with violence and suffering, the present is poverty, and the future is gloomy and uncertain. These are the situations of 8 million of misplaced Syrian families with children who have escaped the attacks of ISIS.
When you were a child, you had big dreams about what you wanted to be when you grew up. All children around the world love to dream, and a Syrian refugee kid is no different.
Every day, boys and girls from Syrian refugee families receive the devastating
news that their parents can't send them to school … or that they must
It may seem like no hope is in sight, but Christ for the Crescent World is working diligently to bring relief to suffering refugees. We are improving shelters, providing families with clothing, and offering daily education to over 200 kids. At our school for refugee kids, every student hears about the love of Christ. The school has opened doors for us to share the gospel with parents, as well.
Be the One to give these kids the education they need … Be the One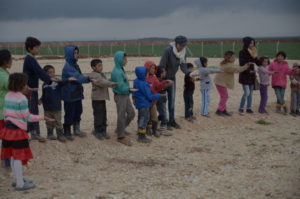 to show the love of Jesus Christ … Become a child sponsor today!
This is an incredible opportunity to give children the education they desperately need, bringing smiles and hope to their lives. A contribution of $1.23 a day, or just $37 per month for at least 12 months, can make an eternal impact in a child's life.
Studies show that sponsored children are more likely to graduate high school, attend college, receive higher salaried jobs, and even become leaders in their communities.
Your gift of $37 per month could provide education for one child. A gift of $74/month would cover two children, $111/month for three children, or $185/month for five children.
Every kid, everywhere, deserves a bright future and the opportunity to learn about Christ's love. Please don't miss out on this opportunity to be a blessing.